My son underwent RECOSMA laser treatment for PILO NODAL SINUS wound at the Bhandup clinic after surgery & a prolonged dressings / treatment his wounds were not healing but albeit slow . The surgeon recommended us laser treatment which had helped in healing the wound faster in similar case. The case was referred Dr Dhirendar K Patil .The treatment costs and line of treatment was explained prior commencement and the doctor follow up using social media was supportive.
Location of clinic has some room for improvement due to ongoing civil metro works
Hello. I would like to share a story of mine over here. I happened to meet with an accident which left a traumatic scar on my nose. I tried various remedies including all sort of medicines and laser treatments but nothing really worked. From trying treatments like micro-needling, CO2 fractional to even getting my scar camouflaged with skin colour, I literally became depressed as I really wasn't getting the satisfaction I needed. I had been very particular with my looks and the way I carry myself, but this traumatic incident made me wonder if I would have to live with this scar for the rest of my life. Thanks to Dr. Dhirendra Patil sir, who came like an angel in disguise and treated me with all he could, giving me 100% assurance that one day, I will be completely satisfied when I will look at myself in the mirror. Moreover, the best part about him is… he just didn't see me as a patient but he literally guided me with his knowledge considering me as one of his students. He even shared a lot of notes and PDFs with me which I went through. This clearly shows his professionalism and when he said, he would heal me.. he really did.
Today, I am very close to completing my treatment and I can't express how confident and satisfied I feel already.
Thank you, Doctor, for being there, and I hope this message reaches everybody who think that they've lost their confidence due to any type of scar.
AMRUT WOUND CLINIC
Nityanand Mansion, First floor, Near Badwaik Hospital, L. B. S. Marg Bhandup( W) Mumbai-78

+91-9029072013
For Medical Enquiries: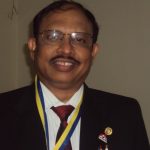 Dr. Dhirendrakumar Patil
Laser, Cosmetic & Plastic Surgeon
9820023303