AMRUT ENTERPRISES started operations in January 2019 to treat chronic non-healing wounds with the most advanced laser technology: RecoSMA Reconstruction with Spatially Modulated Ablation with 2936 Er-Yag Laser. This laser is mainly used for the treatment of Diabetic wounds, trophic ulcers, bedsore, venous ulcers. The treatment can eliminate need of at least 50% of amputations in diabetic wounds.
"At Amrut Wound Clinic we hope to make an as yet unavailable treatment more readily available in India in a very cost-effective way."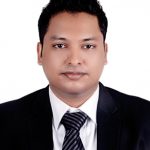 Head – business development & operations
Pranay is a graduate from IIT Madras. He has worked in analytics, strategy and business development roles in large multi-national companies and organizations with a strong track-record of work at grassroots level. He heads the business development and operations for Amrut Enterprises.
He is passionate about building large scale social enterprises and making low-cost medical treatment available to communities in need.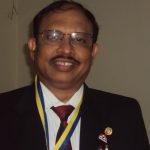 Head – Medical Services
Dhirendrakumar L. Patil is a Senior Plastic Surgeon in Mumbai. He received his Reconstructive, Plastic and Cosmetic Surgery training at L.T. Medical College, Sion. He has been using lasers for over two decades. He is now using laser treatment in basic health care. RecoSMA Laser Technology is the future of wound management. He predicts that with early and large scale use of RecoSMA laser it is possible to prevent amputations due to diabetic wounds.
AMRUT WOUND CLINIC
Nityanand Mansion, First floor, Near Badwaik Hospital, L. B. S. Marg Bhandup( W) Mumbai-78

+91-9029072013
For Medical Enquiries: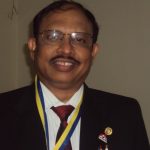 Dr. Dhirendrakumar Patil
Laser, Cosmetic & Plastic Surgeon
9820023303